Myrthe Velter, collaborator of Circular X, based both at the Fontys Centre of Expertise on Circular Transitions and Maastricht Sustainability Institute, has developed a boundary tool for multi-stakeholder circular business model innovation.
Circular and sustainability innovations do not only require changes within individual organization, but develop in conjunction with changes in the value chain. This multi-stakeholder playing field makes it hard to develop a circular business model that works for everyone. The newly developed Boundary Tool bridges this gap by letting stakeholders explore each other's organizational boundaries and collaborate towards creating a common actionable goals.
Read more about the tool here on the Tools section of the website. See below for a snapshot of the Boundary Tool in action.
Stay tuned for the link to the accepted publication!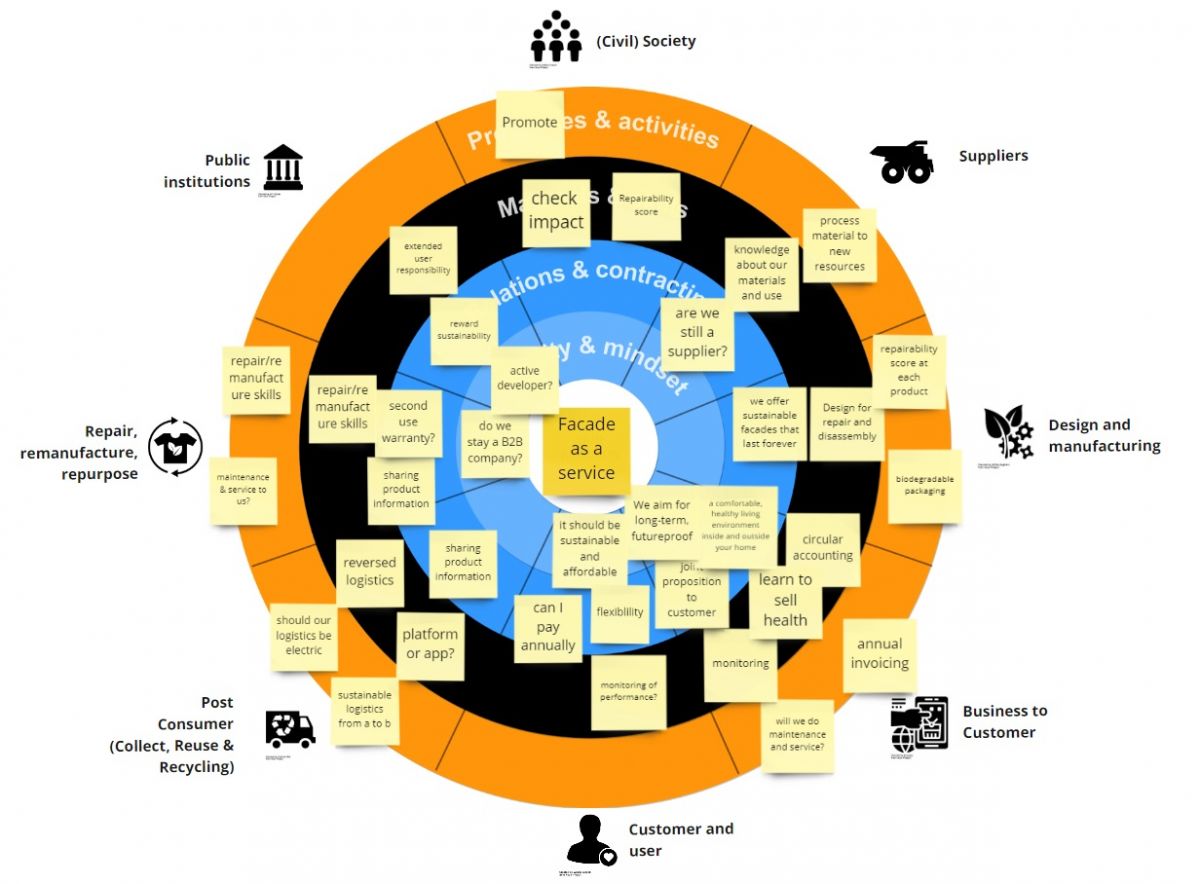 Nancy Bocken has given a talk on building circular cities for municipalities in the south of The Netherlands.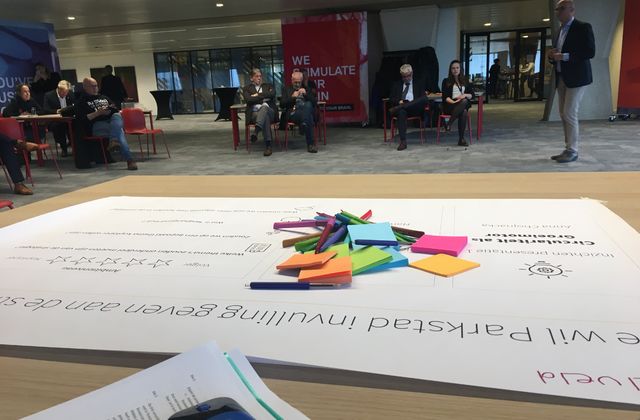 Circular X organises virtual circular economy workshops for Dutch retail company HEMA.