This page shows popular science contributions from the Circular X project. The Circular X team aims to create content for all audiences to spread the word about circular business experimentation and sustainability.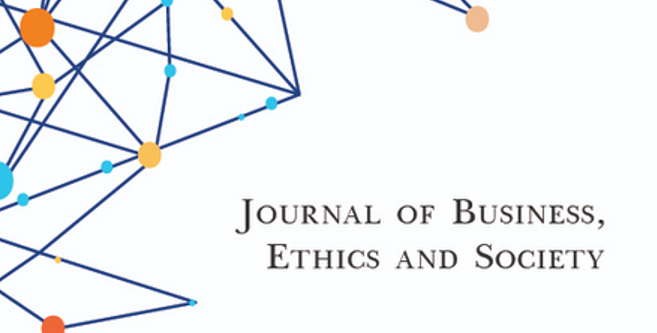 Interview on Circular Service Business Models - Journal of Business, Ethics & Society - 28 September 2021
Nancy Bocken was interviewed by Adiel Aguiling from the Journal of Business, Ethics & Society (Vol. 1, Issue 2). In this interview, Dr. Bocken explains the four key strategies of a circular economy, how these strategies link to the ethical aspect of doing business, and concomitantly how these strategies lead to profitability. She talks about examples of unsustainable business models, and explains the creation of sustainable value at the different stages of a business and at different levels in the organization
The interview is freely available to read here.
The link to the full issue can be found here.
Podcast on Circular Economy - Pakhuis de Zwijger - 15 April 2021
Nancy Bocken spoke to Annick van Rinsum from Pakhuis de Zwijger on Circular Economy. They talk about how businesses can deploy different strategies to become circular, changing economics to take the environment and longer-term considerations into account, and about Nancy's own experience as a circular entrepreneur.
Catch the podcast (in English) here!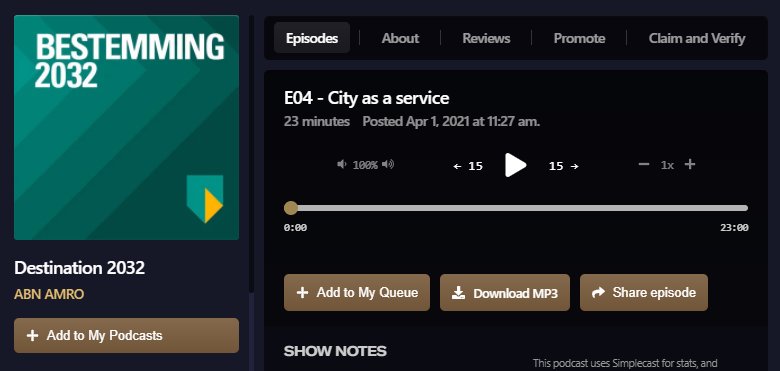 Podcast on City-as-a-service - ABN AMRO Bank's Bestemming 2032- 1 April 2021
Nancy Bocken participated in a podcast on the future city - city-as-a-service. The podcast is a part of ABN AMRO Bank's 'Destination 2032: Pioneers of the new world', where journalist Anic van Damme talks to inspiring experts and entrepreneurs who are thinking about making a circular future, a reality.
Listen to the podcast here (in Dutch).
New Business Models in the Circular Economy - Studium Generale Lecture Series, Maastricht University - 24th February 2021
What is a circular economy? What are the different circular business model strategies? How can they be scaled? Does circular automatically equal sustainable? Prof. Nancy Bocken discusses some potential solutions in the Studium Generale lecture series at Maastricht University.
Download/see the lecture here.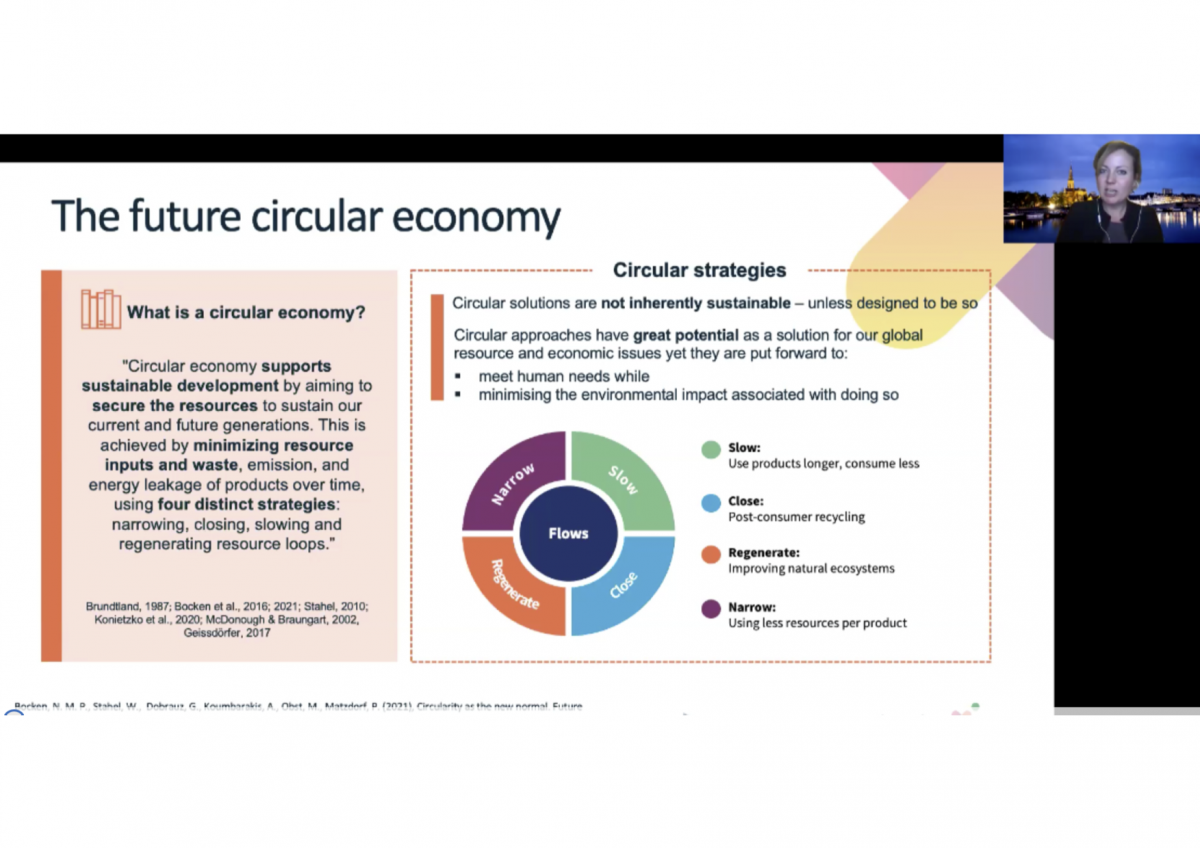 Circularity as the new normal – Future fitting Swiss businesses
How will investing in the Circular Economy transform the way we do business? Learn more in this report co-written by Prof. Nancy Bocken on "Circularity as the new normal – Future fitting Swiss business strategies" in collaboration with WWF and PwC.
The report and the webinar launch are available here.
Sustainable Business Models and the Circular Economy: Initial findings from the project - Trinity Business Ethics Speaker Series, Trinity College Dublin - 18th February 2021
Prof. Nancy Bocken recently participated in the Trinity Business Ethics Speaker Series at Trinity College Dublin. She spoke about sustainable business models and the circular economy, and shared some initial findings from the Circular X project.
Watch it here.