Dr Sam Short will be the first (online) visiting researcher of Project Circular X. Sam holds a PhD in industrial sustainability (University of Cambridge), an MBA, and an MEng in manufacturing, and has extensive international business experience.
Sam is currently working with business start-ups in green mobility and the built environment, and as a freelance business consultant. He is also a mountaineer and climbed the seven summits, the highest mountain on each of the seven continents – including Mount Everest. Sam published one of the first doctoral theses on Sustainable Business Models, and co-wrote the highly cited articles on 'sustainable business model archetypes' and the 'value mapping tool'. He is interested in bridging theory and practice and will contribute to the research and tools for project Circular X. Sam will 'visit' parttime from 26 October for a period of 6 months. Welcome!
Does 'circular' automatically mean sustainable? We just launched a survey to understand questions around how companies measure environmental impacts better.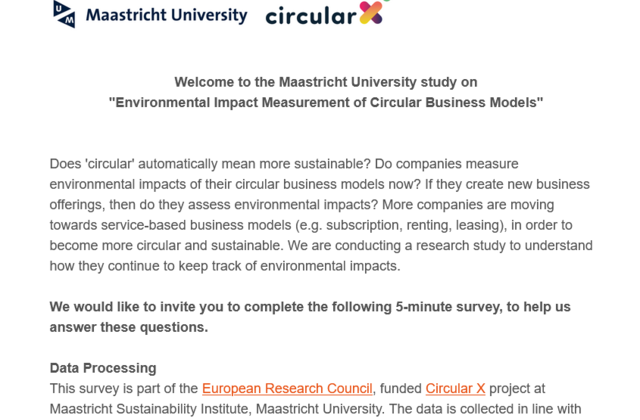 On 26th March, Dr. Jan Konietzko gave a Masterclass on Circular Business Models with Impact Hub Amsterdam.