The Circularity Deck is a card deck-based tool that challenges you to take a broad perspective on the circular economy. It helps you analyze, ideate and develop the circularity potential of your innovation ecosystem.
The tool is based on a collection of circular oriented innovation principles, and of practical examples that show how these principles have been applied. The principles are organized according to the intended circular strategy outcome that they pursue (i.e., narrow, slow, close, regenerate and inform material and energy flows), and the extent of the innovation perspective that is needed to operationalize a principle (i.e., product, business model, or ecosystem innovation).
Click here for the open access journal article
The Circular Experimentation Workbench was developed by Nancy Bocken and Matthew Coffay to help develop circular business experiments rapidly.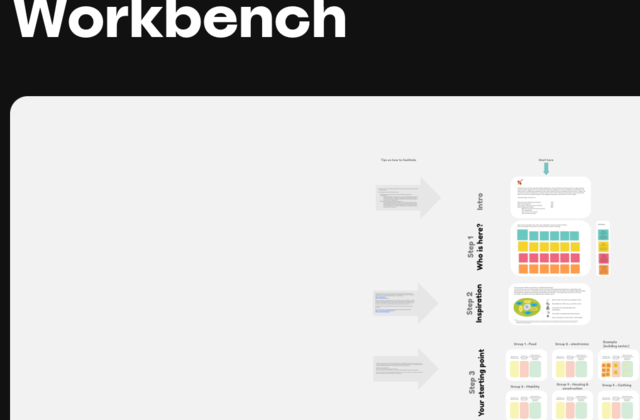 The Business for Sufficiency database is a tool that showcases companies' efforts to promote sustainable consumption practices. By providing real-world examples, it aims to inspire companies to consider sufficiency as part of their business models.