Ankita Das presented initial findings from her research on how companies keep track of impact while experimenting with new business models.
Circular X PhD researcher Ankita Das was a speaker at the NBM 2021 Conference today. She presented intial findings from her study on how businesses are measuring environmental impact of their new strategies, as they experiment towards PSS (product-as-a-service) business models.
The presentation was attended by ~35 participants, and was followed by an engaging Q&A session on how existing tools need to be adapted to service-based business models.
Deanna Han presents on Locality Matters - Understanding the emergence of circular business models across different countries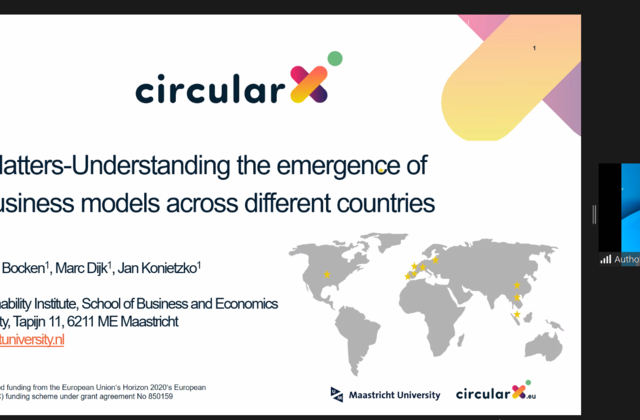 Circular X researchers Laura Niessen, Nancy Bocken & Marc Dijk publish opinion piece on sufficiency as a degrowth strategy